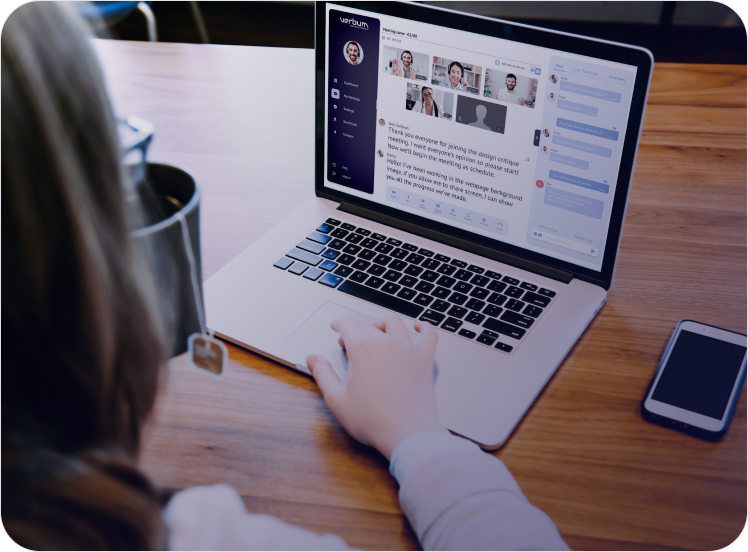 AI business translation and transcriptions
VerbumOS is an AI-powered business suite that provides translation and transcription services in 150+ languages.
It saves time and enhances productivity for you and your team.
AI-powered translation suite for anyone
Link text

Enhance live corporate events. Transcribe events swiftly, facilitating prompt content creation for social media. Attendees can effortlessly choose their language preference via QR codes, ensuring a tailored experience.
Link text

Close international deals with ease, requiring no internet or app. Ensure clarity in every discussion over the phone.
Link text

Host multilingual online meetings, training sessions, and sales presentations. Plus, with one-click transcriptions and translations, ensure that every stakeholder is on the same page.